See things no one else can see. Do things no one else can do.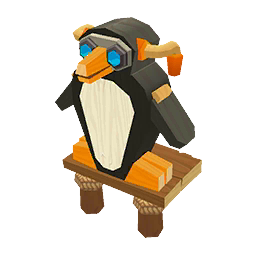 How to get
After unlocking Penguin Island, at level 10 relationship with Siku you can collect the Penguin-scope from Siku and take it to your own island. It is a type of decor that has an animation when you tap it.
Ad blocker interference detected!
Wikia is a free-to-use site that makes money from advertising. We have a modified experience for viewers using ad blockers

Wikia is not accessible if you've made further modifications. Remove the custom ad blocker rule(s) and the page will load as expected.