Music making machine.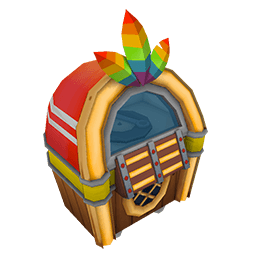 How to get
Grand Prize of the May 2017 TradeFest.
Info
Prize for the May 2017 TradeFest along with Diner's Table and Gumball Machine decorations.
Making Records
It allows you to make 6x vinyl records (45s). Each takes 5 minutes to make, for 1

) :
Ad blocker interference detected!
Wikia is a free-to-use site that makes money from advertising. We have a modified experience for viewers using ad blockers

Wikia is not accessible if you've made further modifications. Remove the custom ad blocker rule(s) and the page will load as expected.